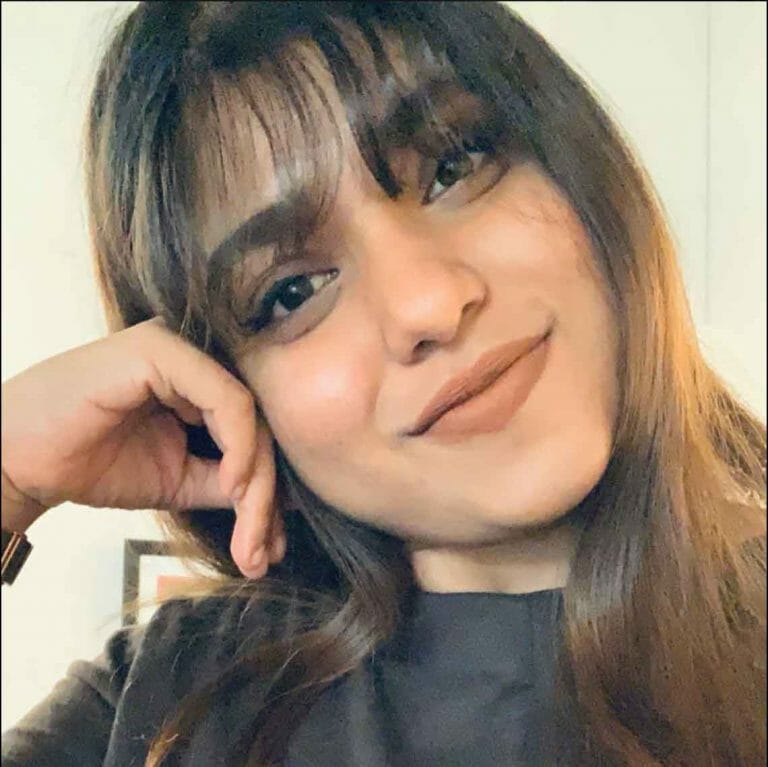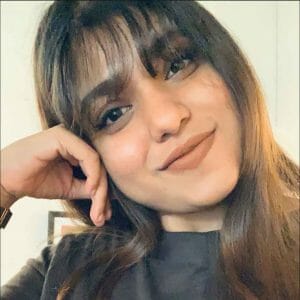 Q. How many times have you exhibited at Kala Pola? Tell us about your first experience compared to Kala Pola now.
A.Five times in total. I don't remember the exact year but the market has definitely grown since then! It has also become much easier to apply for,now that they have an online system. I personally think that the John  Keells Gorup and George Keyt Foundation is improving on the art fair every year and that they are doing a very good job at organizing Kala Pola.
Q. What is the medium you work primarily with? Why do you choose this medium?
A. Acrylic and mixed media is what I choose to work with usually. I mostly do collages. Acrylic dries faster and it's easy to have layers of colors.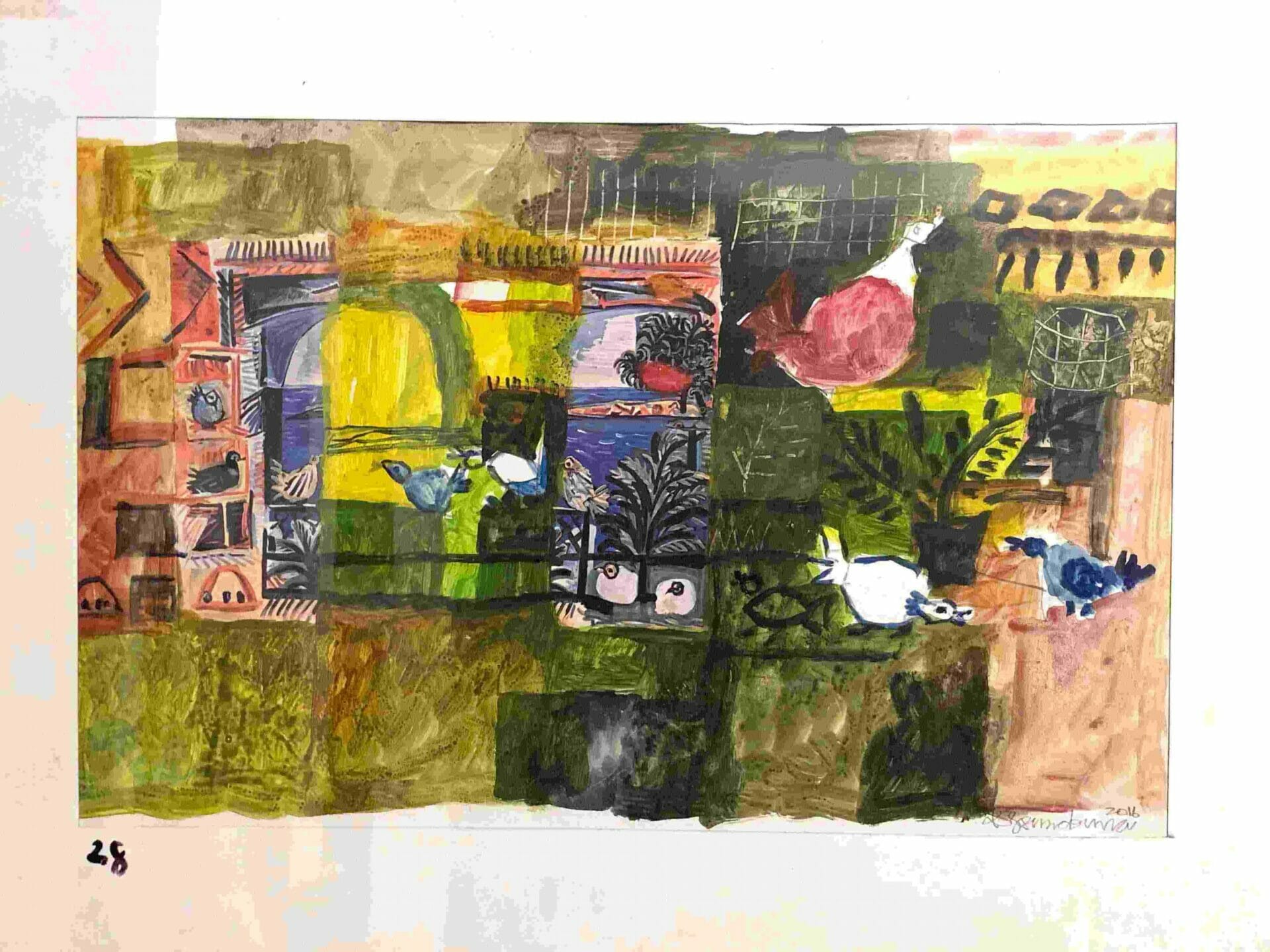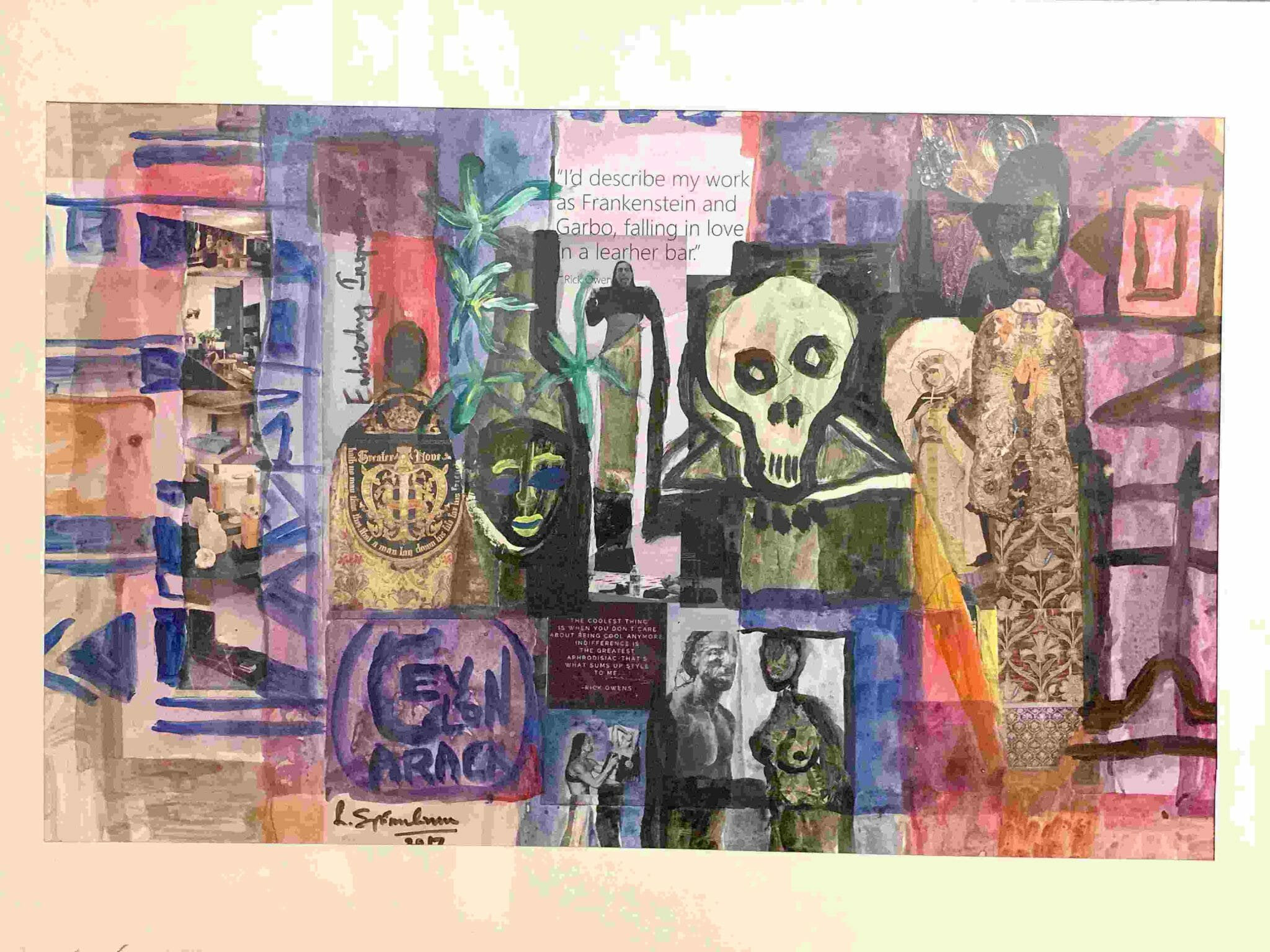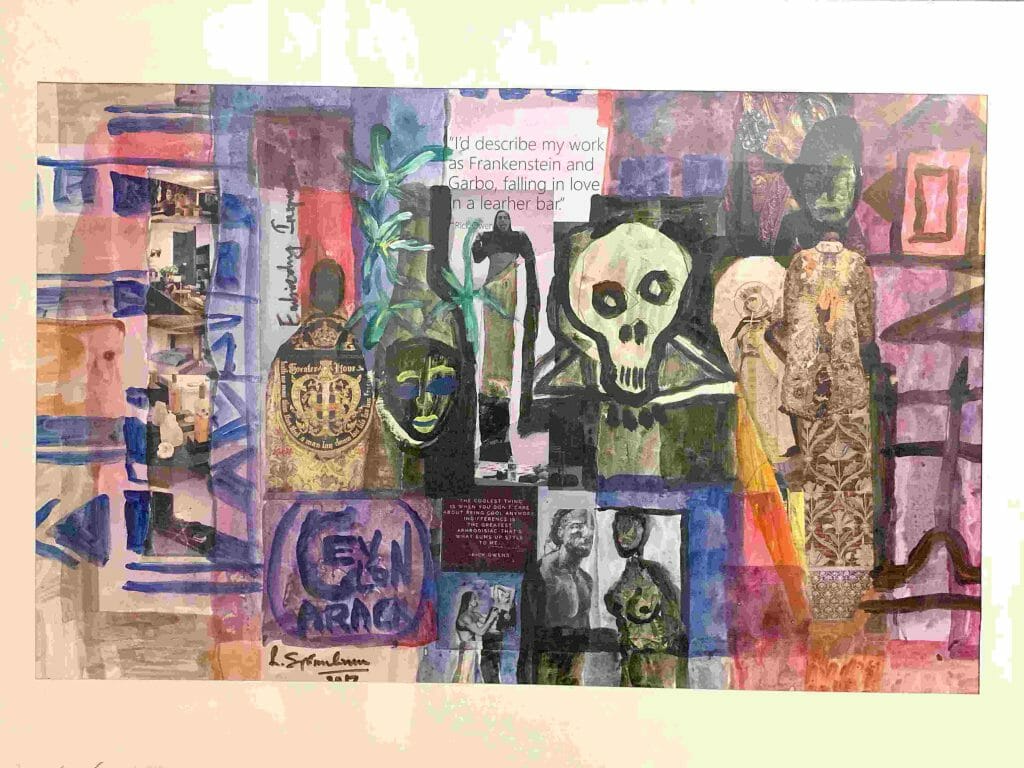 Q. What is the message you wish to communicate through your art? What does your art represent?
A. My Paintings are generally very colorful and every painting is different to each other. I mostly do abstract landscapes like gardens in the night, buildings in color and some figurative pieces like the confused composers.
Q. Who are your greatest influences when it comes to your art? Who inspires you?
A. I would say my father is a big inspiration as he is an artist himself, I also like Lucky Senanayake, Jackson Pollok, America Martin, Oswaldo Guayasamin and many more.

Q. How important a role does art play in Sri Lankan culture and how do art festivals and corporate patronage for such events support the development of art and artists in Sri Lanka?  
A. Art plays a major role in Sri Lankan culture although not all of us realize it.
Kala Pola gives all artists a fair chance regardless of other factors. There are quite a few corporates that are willing to support good art and artists but the problem is that not all of the talented artists are able to reach out to them, or in other words don't know how to reach the market themselves.
I would also like to point out that the National Art Gallery and the valuable art works in it could use a lot of help! It would be great to see Kala Pola team up with the gallery to conserve some precious pieces of art!