In Conversation with Gallerist Saskia Fernando
Saskia Fernando needs no introduction. She heads Colombo's renowned Saskia Fernando Gallery, which she launched in February 2009. Boldly stepping into an arena with little space for galleries, Saskia has quite literally turned the art market in Sri Lanka around in the past 9 years. Saskia decided to open her own gallery after being inspired by the art pieces she came across during her tenure as a curator for Paradise Road Galleries. She is a much sought-after voice and critic in Sri Lanka's contemporary art world and her gallery is constantly abuzz with myriad exhibitions including sculpture, paintings, mixed-media work and even fashion design, acknowledging the latter as the art form it has evolved into today. Saskia sat down with us recently to talk about her love for contemporary Sri Lankan art, her life as a curator and her thoughts on Kala Pola where she once discovered and signed and artist to her gallery. This is what she has to say: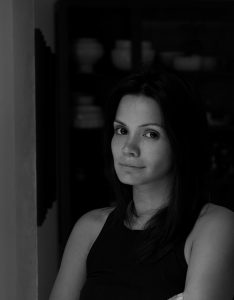 Q. Tell us a little about you and your life as a gallerist:
I am the founder and director of Saskia Fernando Gallery and Art Space Sri Lanka. The former is our gallery space located on 41 Horton Place in Colombo, wherein we represent 22 established and emerging Sri Lankan contemporary artists. The latter is an online platform established in 2016 presenting an online gallery of more than 3000 works for sale by Sri Lankan artists.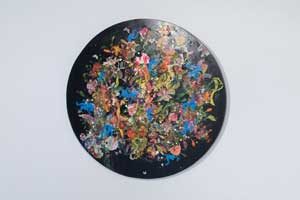 Q. What motivated you to open a gallery?
I opened 'Saskia Fernando Gallery' in 2009 with the intention of professionalising the local art industry. Through my families' involvement in the arts, I was exposed to and educated in art from a very young age and in my experience with working with artists prior to opening the gallery, I learnt that our art scene had a rich history and diverse mix of artists that desperately needed a professional structure to work with.
Q. Tell us about some of your favourite exhibitions over the years
It is not something I can favour, similarly to the artists I work with. This is not for diplomacies sake, it is simply because I believe specific works speak volumes according to their conceptual depth and skill. It is also very time specific. Ones education in the art world never stops, what we are exposed to and how we interpret a work changes significantly over time. It is something that I try to inspire in my clients, the connection with art is not about understanding everything from an academic or investment standpoint alone, it is about appreciating a work and the artists that made it.
Q. Tell us of your experience with Kala Pola
Many years ago, I would wake up early in the morning with my father and we would walk down both sides of the road picking up pieces we liked. Some of these would stay in our collections and others would go into his stores. We would find others trailing along behind us eager to see what was being purchased to get a clue on which artists were a good purchase. All of it was quite fun and a lovely way to spend a Sunday morning. These were my first experiences of the Kala Pola. It was smaller, more intimate and very well curated. The art scene then and now is also very different. These were my best memories of the Kala Pola.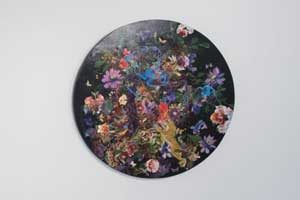 Q. Have you scouted for talent at Kala Pola?
I enjoy visiting the Kala Pola and have met one of the artists I now represent through Saskia Fernando Gallery there, although his style was very, very different but I saw something in him and we began working very closely together. If I exhibit an artist it is because I think their work is good and they have the right mindset, these two need to be an equal balance for us to take them on as professional artists we represent.
Since starting Art Space Sri Lanka, we work with more artists through this platform and a good handful we have met at Kala Pola. I feel it is a good platform for artists at the beginning of their careers. It is more of an art market than what we classify as an art fair in the art industry. Art fairs are generally more of a formal setting with galleries and artist projects represented; they also run over several days. This art market concept works very well in our climate and it's an event that many look forward to. I also think it fills a good segment in the art industry for those who like to get a good bargain on art and for those artists who are not looking to be affiliated with a representative gallery. For young artists, it is an opportunity to show on a platform that will give them great exposure and open doors to other opportunities for them to further their careers.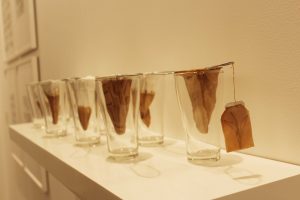 Q. What are the benefits of initiatives like Kala Pola for you as an art gallery owner?
I wouldn't necessarily say that the Kala Pola directly benefits us as a gallery. It is how Kala Pola fills a certain role in the larger scale of our industry that is important. It is, at the end of the day, all about increased exposure for the work and the artists. We all play different roles in this process, the more players there are, the more exposure they obtain. The existence of the Kala Pola assists in the growth of the industry as a whole, by filling its own segment.
Q. The John Keells Foundation joined hands with Kala Pola from its second year. How do you feel this corporate patronage has helped/shaped Kala Pola?
It is through the funding that JKF provides that the Kala Pola has been consistently taking place over the years. It is the private sector that needs to keep supporting efforts such as these to ensure our countries cultural heritage is evident through the strength of the creative industries.
It is essential that the corporate sector continues to support the arts, as they play an important role in providing the necessary platforms for the industries growth on a larger scale. In any art industry you have different players and internationally the corporate sector is an essential player in providing the necessary funding for events such as these. The benefit to the corporate sector lies in the association with the arts; it is immediately evident that these brands support and invest in our culture. I would like to see more art funding being provided for young talented artists to have the opportunity to travel and complete residencies overseas. This is a source of funding we had more access to during the war and one that has stopped as we are no longer in the priority category for international funding. We now need the support of the local private sector to start these initiatives.