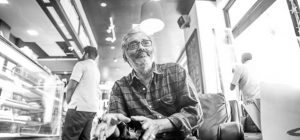 ---
Raja Segar is one of Sri Lanka's finest contemporary artists; his paintings and sculptures have brought him global recognition, having been exhibited at galleries across Australia, England and India. Born in 1959, Segar came from a humble background and simple family life. After he finished school at St. Michael's College, he secured himself what he thought would be a steady job at Ceylon Cold Stores as an accountant. Dissatisfied with his job, Raja turned to his longtime hobby of drawing during his spare time. Noticing that greeting cards in the country were Western in look and feel, his first work as an artist would be the creation of Sri Lankan greeting cards featuring local life and cultural themes. His work was noticed almost instantly, and his accountancy job was soon forgotten. Raja Segar the artist, was born.
Today, Raja is a living legend who insists that his local popularity has grown immensely through Kala Pola, having been among the first artists to exhibit when the art fair launched in 1993. In fact, the last 25 years of Kala Pola's colourful history has seen Segar's work exhibited several times. Today, even his fashion-designer daughter exhibits at Kala Pola alongside her dad, solidifying their family history and connection with an art market that has created many new buyers and fans of their work.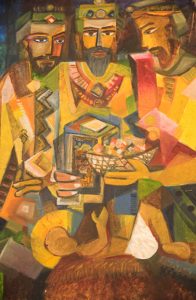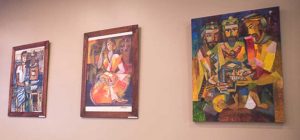 We spoke with Raja Segar recently about his life, work and love for Kala Pola. Sitting down at the busy coffee shop inside Colombo's Fairway Hotel in Colombo that features several of Segar's monographs. Raja began to sketch for us as he told us his story: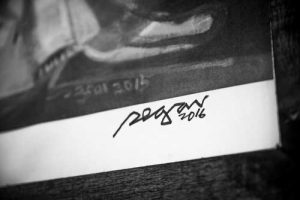 Q: Can you introduce yourself to our readers?
Raja: My real name is Rajasegar, but I sign my paintings as Segar. At my very first exhibition held at the Alliance Française; the director at the time was one Mr. Gutle who mistakenly called me Segar and suddenly the name stuck with me.
Q: How long have you been an artist?
Raja: I resigned from my job at Ceylon Cold Stores 30 years ago. Thar's how long I've been an artist.
Q: What are the different mediums you create art in?
Raja: My work is mainly in water colours, acrylic and oil on canvas. I also create mixed media work, combing oil and acrylic. My work is also available in monograph form. My annual art calendar is created more as an advertisement than a sale, but it also available like this.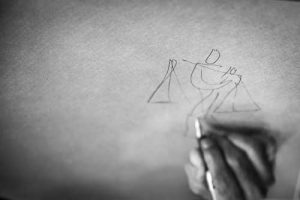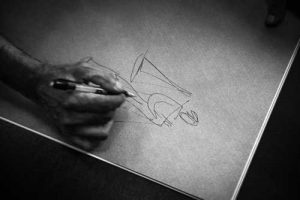 Q: How long have you been an artist at Kala Pola?
Raja: From the very beginning, the first Kala Pola itself. I exhibited almost every year – and not only paintings. Some years I present calendars, greeting cards and monograph prints. This year, even my daughter will be exhibiting as a fashion designer.
Q: Can you tell us about your experience at the first Kala Pola?
Raja: Kala Pola was very good. It was a huge crowd that came out and became the only opportunity for a large audience to access local art. Even at the very beginning there were so many artists. I think about 100 painters.
Q: How do you feel the John Keells Foundation has shaped Kala Pola in the last 24 years?
Raja: The process is professional, and it is organized well. There is a lot more than art to experience. There is music, lighting and entertainment the whole day. The lighting has made it
possible for the fair to go on into the night.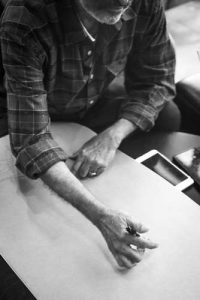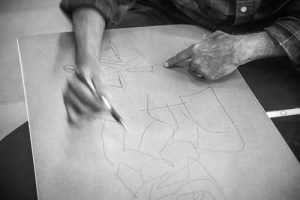 Q: Why have you continued to exhibit at Kala Pola for 25 years?
Raja: Because if you have a solo exhibition and invite people, the turnover will be just 10% of the invites sent. It is very difficult to get people to come to your exhibition. At Kala Pola, there are thousands that gather to see art. I once met a guy from Ecuador who came to Sri Lanka especially for Kala Pola. We don't need to spend time promoting ourselves because we know we can come to Kala Pola and meet buyers every year.
Q: How profitable has Kala Pola been for you as an artist?
Raja: If you exhibit at a gallery, you have to pay thousands to rent the space. At Kala Pola, we just pay Rs.500/- and the return has been enormous. So why should an artist miss this opportunity? To engage in an art market like this is expensive in other countries. Our art market is small. Our art collectors are small. Still we haven't gotten into the trend of investing in art, like our Indian neighbours for instance.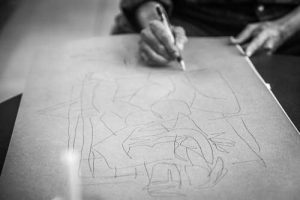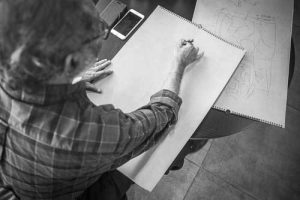 Q: What does Kala Pola mean to you personally?
Raja: A market that guarantees a sale without us needing to market ourselves as artists. It's also a way to meet new artists and see new work. As an artist myself, I feel this interaction between artists is very important.
The 25 th anniversary of Kala Pola, Sri Lanka's celebrated open air street fair presented by The George Keyt Foundation and the John Keells Group, takes place on Sunday 25th February 2018 along the sidewalks at Ananda Coomaraswamy Mawatha. Free of charge and open to the public, it opens at 8.00 am and continues until 9.00 pm.