By Natalie Soysa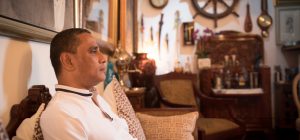 Suresh Dominic is one of Sri Lanka's great lovers and collectors of art. His actual background is in IT, having received his BSc in Mathematics and Computing from the South Bank University in London. He is also a consultant for Interblocks, a multinational financial software company in addition to holding directorates at Renuka Holdings PLC, Shaw Wallace PLC and the Sithijaya Fund. But it is Suresh's love for the arts that we find most interesting.
Enter his home gallery and you're bound to be taken by surprise. Two apartments spill over with every kind of conceivable creative expression, with his walls coated from floor to ceiling with the great Sri Lankan masters, beginning with the 43' Group and continuing into a range of contemporary pieces. He points proudly to his collection, naming the artists… Pala Pothupitiya, Hashan Cooray, Raja Segar, George Keyt…
Suresh's astoundingly large collection has been growing over 25 years since he purchased his first piece at Kala Pola for just Rs. 20,000 at the time. Many collectors buy paintings for the value of the art itself, but Suresh Dominic is certainly not among them. By his own admission, he is hooked on creativity and finding the hidden meaning behind each painting. "You need to see it", he says. Curious, we dig deeper, trying to understand the psyche of this unique collector of Sri Lankan art.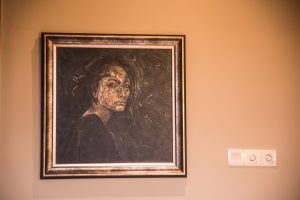 Q: Why it is about art that makes you keep buying more and more?
Suresh: I studied in the UK and was exposed to all the galleries there. It gave me a great appreciation for the arts. Once I came back to Sri Lanka, I wanted to always collect the 43 Group's work, but couldn't afford it at the time. So, I went to Kala Pola to start my collection. 25 years ago. And it is not only paintings that I collect as you can see there are artefacts. Most of my collection is mainly from Sri Lanka, because I love Sri Lankan artists. Today, I have over 140 pieces in my collection
Q: Tell us about your collection
Suresh: It started as a small collection, but over the years it has become an addition. Every time I go for an exhibition I want to buy something. Unlike others, I don't purchase merely for value or sale. I want it in my home, I want it on my walls.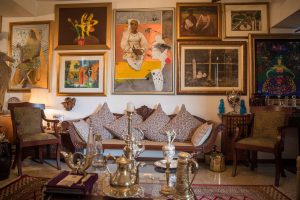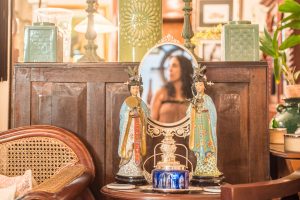 Q: How do you identify great art?
Suresh: In Sri Lanka we have a lot of talent but unfortunately artists don't have great exposure because we do not have public galleries for artists. Some who call themselves artists are good at copying and re-producing, but these are painters and not artists. It's important to know the difference. An artist is inspired and creates original work.
Q: Tell us about your experience at Kala Pola over the years?
Suresh: Well sometimes the art I bought when I was younger is no longer a part of my collection. My taste in art has varied over time as I have myself matured. In recent years I have noticed how well curated Kala Pola is, they bring in much better pieces with each passing year. Even well-known artists opt to take part in Kala Pola as it has become a renowned fair that many people know about.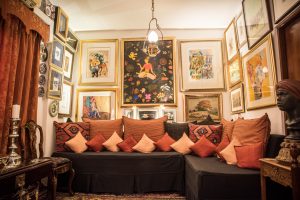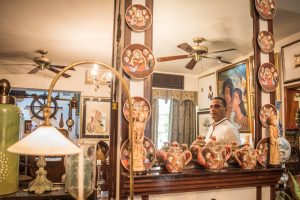 Q: Since its 2nd year, John Keells have been a patron of Kala Pola. How has corporate patronage shaped the Lankan art scene?
Suresh: John Keels has helped a lot because many board directors themselves are collectors of art. What is lacking is more corporate patronage. I find that our corporate sector doesn't participate as much in the art scene in general. Internationally a lot of corporations like banks are collecting work. This is true even in India and we need to have this corporate involvement here. There also needs to be more advertising and communications work to promote the arts so that artists themselves get more exposure.